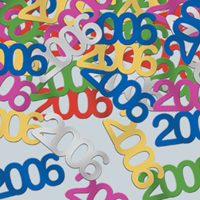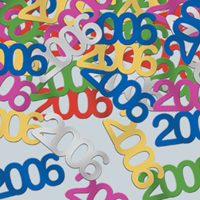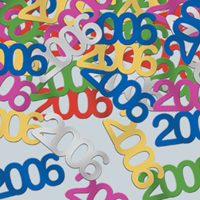 We're halfway through January now, so yeah, I suppose now's a good time to go ahead and post my year-end list on the ol' blog. I don't have anything as fancy as last year's list for you guys, but I do have one really awesome last-minute addition to share. That would be Dykeritz' Snowing Windy Peaches, which was handed to be many moons ago by Lucky Madison founder and all-around good guy Ryan Feigh, only to be rediscovered in a recent purge session, and finally, finally listened to. I've been into these guys ever since Ryan started feeding me demos of some of the songs that ended up on their last disc, Purple Switzerland. (Which I still don't own, which is just dumb.) Those tracks bore evidence of a distinctly off-kilter and totally charming musical approach, which was further underscored by the grafitti I remember seeing around Portland at the time: "Dykeritz ate pizza with your mom," etc. This kind of prankterism (I recall one show featuring a dancer with a giant blue ball on his head – I heartily endorse these acts BTW) would make it easy to see Dykeritz' music as some kind of extended inside joke, but the albums tell a different story. Truth is, these guys have melodic chops aplenty and a highly-developed, uniquely skewed aesthetic. This came out on Purple Switzerland, an album of warm and breezy folk songs that saw deservedly high praise within the local music scene. But what really gets me about these guys is their use of synths and electronics, and these elements are in full force on Peaches. Here, Dykeritz fuse catchy melodic riffs to squiggled out electronica and drifting ambient/collage soundscapes. What it reminds me of more than anything else is old μ-Ziq, particularly the period around the release of In Pine Effect, when the music retained it's lo-fi metalic chunkiness and the melodies started getting all sparkly and noodly. Here's an example:
I've loved that music (also Plaid, Aphex Twin, both of whom I also hear in Dykeritz' playful/bent euphoria) since I was in high school, back when electronic music the only thing I cared about. (Anything heavy on guitar was dismissed as "retro" and "not forward thinking"; ahhh, youthful absolutism.) Since then, I've re-embraced pop/indie/rock music as a necesary and timeless and wonderful thing, but with Peaches I can have it both ways. It's shiny, futuristic music, but it's also perfectly pop. In that sense, it reminds me of someone like Ariel Pink: radio-ready melodies filtered through spaced-out, semi-alienated lense(s), resulting in a kind of technicolor dream-pop that's totally catchy and totally weird. Basically these guys are hitting all my pleasure centers at once, reflecting those old lush electronic sounds through music I've gotten into more recently (tropicalia, folk, see below). I could go on (and on), but let's just cut to some favorites:
Dykeritz - 11 in the PM
Dykeritz - M
Dykeritz - Pink Grapefruit (Peach Fuzz)
>> buy Snowing Windy Peaches here <<
So there you have it, a late entry in my favorite's of '06 list. Huzzah! And now… (drumroll)… here's the rest of it:
ALBUMS
V/A – Tropicalia (Soul Jazz)
Hot Chip – The Warning (Astralwerks / DFA)
Brightblack Morning Light – Brightblack Morning Light (Matador)
Dykeritz – Snowing Windy Peaches (Lucky Madison)
Vetiver – To Find Me Gone (DiCristina)
V/A – Love is Love (Mississippi Records) *** Amazing African rarities comp released via Portland, OR record store cum label
Para One – Epiphanie (Institubes)
Juana Molina – Son (Domino)
M. Ward – Post War (Merge)
Booka Shade – Movements (Get Physical)
not sure where this belongs but:
Yeti Magazine
also liked:
Zombie Nation – Black Toys
DAT Politics – Wow Twist
The Blow – Paper Television (K)
Yo La Tengo – …Ass (Matador)
Clipse – Hell Hath No Fury (Re-Up)
Cat Power – The Greatest (Matador)
just getting around to now and liking:
Califone – Roots & Crowns (Thrill Jockey)
Ghostface – Fishscale (Def Jam)
Dykeritz (see above)
stuff i worked/put out that would be in here if i hadn't worked it:
Alela Diane – The Pirate's Gospel (Holocene Music)
Horse Feathers – Words Are Dead (Lucky Madison)
Cex – Actual Fucking (Automation)
Copy – Mobius Beard (Audio Dregs)
Ethan Rose – Ceiling Songs (Locust)
SINGLES
*** French techno guys were KILLING it this year! Especially the Institubes label crew. Some interesting genre-screwed / bastard pop movements going on in dance music in general this year. When Timbaland sounds like techno and techno sounds like Timbaland… that's pretty awesome.
Justin Timberlake "My Love"
Surkin "Ghetto Obsession 2006″ (Institubes 12″)
Rick Ross "Hustlin'"
The Thermals "A Pillar of Salt" (Sub Pop) + the video!
Nadiya "Tous Ces Mots (sebastiAn Remix)"
T.I. "What You Know"
Mary J. Blige "Be Without You (A. Brucker & Sinden Remix)"
Junior Boys "In The Morning" (Domino)
Nelly Furtado feat. Timbaland "Promiscuous Girl"
Peter Bjorn & John "Amsterdam" (Wichita/V2)
Simian Mobile Disco "I Bealive" (Kitsune)
Jesse Rose "A-Sided" (Front Room 12″)
Etienne De Crecy "Fuck"
SHOWS
Deerhoof @ Halleluwah, Disjecta, Portland
Hot Chip @ Doug Fir, Portland
Alela Diane @ many places throughout the year
M. Ward @ Holocene, Portland
Vetiver @ Disjecta, Portland
*** this spot is for all the ones I forgot ***