OK, this one has been brewing for a while now. It started way back at this year's installment of the annual PRA Foozball Tournament. Marius is spinning records on the porch, with dueling foozball tables on the front lawn (this is the Portland I love). And right before the water balloon fight breaks out, Marius drops this jam:
Greg Phillinganes - Behind the Mask
I recognize the opening synth riffage from the Yellow Magic Orcestra album I slsk'd after this interview. Which makes sense: Marius makes music that can be compared to YMO, Marius plays YMO. But no, this funk guitar kicks in, and all of sudden there's this dude just BUSTING out disco-soul vocals over the top of what was already a pretty much perfect slice of classic electro. It's like WTF?! right into OH HELL YES!!
So I'm geeking out pretty hard. I ask Marius what the track is and he shows me this amazing cover art:
I flip over the back and it's "Behind the Mask", credited to "C. Mosdell / R. Sakamoto / M. Jackson." Worlds collide, my head explodes.
Some Googling later, the story is clearer (tho I can't find the links now to back it up… help?). Yes, "Behind the Mask" is one of the raddest tracks off YMO's synthtastic 1980 album X? Multiplies: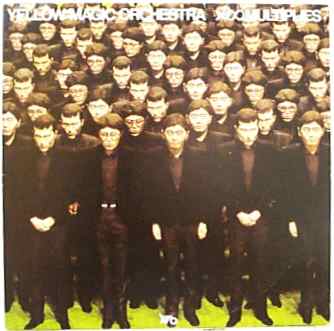 Yellow Magic Orchestra - Behind the Mask
But the next part is a little weird: apparently at some point none other than Quincy Jones hears the track, digs it, and suggests Michael Jackson record a version of it for Off the Wall. Michael plays around with it, adds some very Micheal lyrics and ultimately decides not to include it on the album. But Michael's keyboard player, yep, Greg Phillinganes, is really into it, and asks Michael if he can use it on his solo thing. Micheal says yes. Hence the song Marius played.
But it doesn't even end there. As the 80′s trudge on, Phillinganes gets a new gig playing keys for freaking Eric Clapton, and, yes, he also records the song. Hence… this, off his 1986 Phil Collins produced studio R&B album, August:
Eric Clapton - Behind the Mask
So there you have it. Japanese Electropop >> Disco Michael >> Crappy Clapton. You can't make this shit up.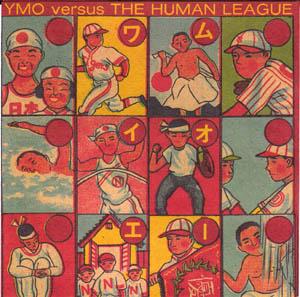 CODA:
Human League did a super-campy house version of "Behind the Mask" that was released in 1993. Check the piano breakdowns! Feel it, feel it:
The Human League vs. Yellow Magic Orchestra - Behind the Mask
Orbital remixed the track for the 90s YMO remix comp Hi-Tech / No Crime. It's peaky:
Yellow Magic Orchestra - Behind the Mask (Orbital Remix)
And I have no idea what this is all about:
Yellow Metal Orchestra - Behind the Mask
CONCLUSION: Good music transcends time and space. And music is trippy.