So I've got some other things I wanna post but first I feel obligated to somehow attempt to wrap up my year in music. Last year I went with a kind-of freeform approach. I did that because I couldn't remember what the hell I listened to and I didn't feel like my listening habits, what impacted me, etc really fit into the stock format. This year I feel even more scattered, but what the hell. 2005 in general saw lots of cool things happening, old genre-barriers falling down, interesting new hybrid musics coming out, and some very awesome albums and songs and live shows. Let's break it down…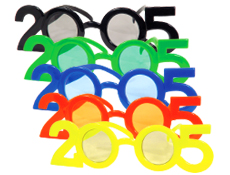 AMAZING ALBUMS THAT CAME OUT IN 2005
Ethan Rose Ceiling Songs (Locust Music)
This record is so amazing. I'm friends with Ethan, so it took me a while to get past the "Oh, I'm probably totally biased in thinking this amazing" to get to "Holy shit, my friend made my favorite record of the year." But shit, this thing is amazing, beautiful, transcendent. More adjectives here.
Jamie Lidell Multiply (Warp)
Classic soul run through the post-electronic filter in the most tasteful, song-focussed way possible. I was pretty much sold on this guy after hearing the album, and the live show show reduced me to slobbering fanboy status. The record is amazing, but Jamie Lidell Live is basically everything I want music to be in 2006: looking forward and back, high and low tech, virtuosic and stupid.
Sleater-Kinney The Woods (Sub Pop)
Brent says this album "draws a pretty convincing line between Wire and Led Zeppelin," which is about as good a description of this amazing music I've heard. Double props for making something that begins to express just how fucked up the USA was in 2005.
Deerhoof The Runners Four (Kill Rock Stars)
This album is too long, but the highlights blew my face off. The part at the end of "Running Thoughts" where the roof comes off and Deerhoof becomes Can and Boards of Canada and jams into the OM. The guitar solo at the end of "Wrong Time Capsule" that sounds like Brian Eno playing a dail-up modem. The building synth at the beginning of "O'Malley, Former Underdog" that is the happiest piece of music ever recorded.
Nice Nice Yesss EP (Audraglint)
I've said it before, I'll say it now: Nice Nice is the best band on the planet. Here they ditch the no-wave fusion jams of their last album and head straight into M.I.A. style tribal electro (sans, uh, M.I.A.). What? YESSS!
Broadcast Tender Buttons (Warp)
Dryer and fuzzier than I expect this band to be. My favorite thing they've done.
AFX Hangable Auto Bulb (Warp)
How can I not put this on here? This shit is my punk rock. Just… really really great.
Amadou & Mariam Dimanche a Bamako (Nonesuch)
I actually just got this and it's totally knocking me out. Wonderfully imaginative music from a blind Malian couple as assisted by Manu Chao. Sweet, sweet melodies, high production values, trancey guitars, siren synths, and bongos. Way good.
Stephen Malkmus Face the Truth (Matador)
Malkmus gets domestic, and so do I.
Clor Clor (Regal)
Electro-indie stuff, really solid. Mostly on here for "Outlines" which is a perfect song. RIYL Cut Copy, Indie Rock.
V/A Bro Zone (States Rights Records)
Playful indietronic party jams. Tropical music for Portland summers. This makes me feel good about where the Northwest is headed musically. I wrote a review of it here that says these same things in more words.
A-Frames Black Forest (Sub Pop)
EEEEVILLL CRUSHHINGGG
Animal Collective Feels (Fat Cat)
I like "Sung Tongs" better, but this is still great. 2005 was the year I realized the hype was for a reason. This band is amazing. See "Purple Bottle" below.
OTHER ALBUMS THAT WERE GREAT
Caribou The Milk of Human Kindness (Domino)
Super Furry Animals Love Kraft (XL Recordings)
Menomena Under an Hour (Film Guerrero)
AMAZING SONGS 2005
Animal Collective "Purple Bottle" off Feels (Fat Cat)
I know this person that I love so much it feels like the cosmos falling into place. I'm not sure what the words to this song are but I think it's about the beginning of that feeling, of being taken over by this giant ball of positive, life-changing energy. This song speaks to that part of me that is in love and makes me want to cry big purple tears of joy. BIG FEELINGS PEOPLE!
Amerie "1 Thing" off 1 Thing (Sony BMG)
I totally missed this song when it came out, but sought it out after seeing it at the top of everyone everywhere's best singles of '05 list. And HOLY SHIT!, it so deserves to be right where it is, at #1. Like The Meters vs. early Neptunes w/ Beyonce on top (maybe). Everything about this song is perfect.
Spankrock "Put that Pussy on Me (Diplo Tonite Remix)" 12″ (Money Studies)
Big props to Diplo for sampling one of my favorite garage rock tracks ever, The Seeds "I Can't Seem to Make You Mine." I got into that song not too long before this one came out, and pretty much shit myself on first listen. Booty bass electro beats + spooky 60s guitar riffs = totally rad. Bonus points to Diplo for those excellent Gwen Stefani and Ray Charles / Kanye remixes.
The MFA "The Difference It Makes" 12″ (Kompakt)
I heard this at the Superpitcher show in Seattle, didn't know what it was and subsequently forgot it. Thanks to the tinyluckygenius for pointing me back on track. This song is so euphoric it almost reminds me of the cheesey progressive trance tapes I used to rock in high school, but somehow it stays earthbound enough to feel genuinely deep, instead of OTT x-static and saccharine. It's also got the octave basslines and cosmic sweep that trance has, things I didn't realized I missed so much. Just beautiful, cosmic dance music.
Klatta "My My" 12″ (Playhouse)
Props to e*rock for keeping the shelves at Ozone stocked with with the best electronic music in the world. I found this flipping through the bins one day, and it's awesome. Stuttering, really funky beats with blurping synths and sick sick sick baseline. Weird, amorphous techno funk of the highest order.
Hot Chip "Over and Over" 12″ (Astralwerks / DFA)
I really didn't like Coming on Strong at all, and had pretty much dismissed this band as hype bullshit. But, jesus, this song SLAYS. Tribal percussion, synth arpegios, fucked guitar solos, crazy catchy choruses… how can this be so awesome? It's the lead single off their new album, so I'll definitely be checking that out.
Nice Nice vs. Strategy "onneon rmx" off Planet of the Fight Club (Tigerbeat6)
Two rights make a rad!
Blood on the Wall "Stoner Jam" off Awesomer (Social Registry)
AWESOME STONER JAM! I bought this *today* and it is so freaking good!
KILLER NIGHTS 2005
PDX Pop Now @ Loveland
Kiki & Herb @ Wonder Ballroom
Mikaela's Fiend @ Someone's Basement
Jamie Lidell @ Doug Fir
Deerhoof @ Berbati's
Crackerbash @ Crystal Ballroom
Copy + DJ Brian Foote + DJ BJ @ Crush
Superpitcher / Ada / Metope @ Chop Suey
Tussle + Out Hud @ Holocene 2 Year Anniversary
DJ Beyonda @ Everywhere
THINGS I'M LOOKING FORWARD TO IN 2006
CEX Actual Fucking (Automation) (full disclosure: I'm working press on this. AND I AM REALLY REALLY PSYCHED ABOUT IT.)
new Nice Nice album
new Hot Chip album that has that awesome song "Over and Over" on it
new Blitzen Trapper album, plus UK release of Field Rexx
debut Panther full-length
new Flaming Lips album (the one song I heard was pretty awesome)
About Bongo (Cock Rock Disco)
And of course all the other stuff I forgot.